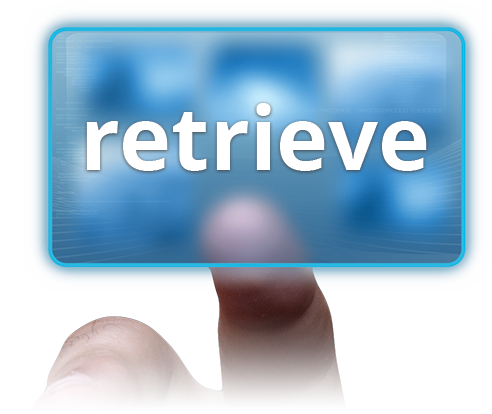 IMMEDIATE INFORMATION
for HIPAA COMPLIANCE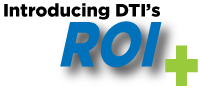 DIGITAL TECHNOLOGY INC., (DTI) is NOT ONLY an out-sourcing ROI service company – we are also an advanced document communications company that assists healthcare companies to convert their existing asset (medical charts/files) from a center of cost into a center of profit.
ROI+ is the first complete solution that enables Providers to:
Verify Requestors

Track fulfillment status

Collect all pertinent PHI content in a digital format

Correctly invoice and collect entitled ROI fees

Deliver ROI content through a secure web portal to requesting entities
DIGITAL TECHNOLOGY, INC. has, for over 15 years, offered FM and web hosting services to its clients and continues to bring robust HIPAA compliant and technologically advanced document management solutions to the Healthcare industry. We offer an
in-house or outsourced (FM) version of our web based, "software-as-a-service" (SaaS) platform ROI+ to provide our health care clients the workflow processes necessary to meet HIPAA compliance, decrease institutional overhead and contingent legal liability,
and maximize ROI fulfillment revenue.
ROI+ BENEFITS
Dramatically improves ROI efficiency, fee billing and fee collection
New and highly innovative software service designed specifically to automate Releases of Information (ROI) processing
The first and only product that enables Providers to leverage maximum revenue recognition from ROI fulfillment activities
Stores all ROI fulfillment content In perpetuity to satisfy both legal and audit requirements at no additional cost
Affordable pricing based on a per ROI transaction event
Requires no hardware, software or capital investment
Implementation effort only requires availability of an Internet access point
HOW ROI WORKS
For any Provider the most likely opportunity for a breach of HIPAA compliance will occur during the Release of Information (ROI) fulfillment process. ROI is the one State and Federally mandated process that, if not performed to exacting standards, can expose Providers to potential HIPAA fines for breach of PHI confidentiality.
Few Providers collect all of the fees they are entitled to. Many Providers do not fully understand current ROI fee schedules established by individual State statutes. Even fewer understand the nuances of how to correctly apply ROI fee schedules to each request  or which requests are truly billable or non-billable.
Many Providers utilize third party ROI service companies to fulfill  their request obligations in order to unburden the office staff from the time and expense of performing this important task, and the ensuing headaches of adhering to HIPAA compliance. In exchange for providing ROI fulfillment services, ROI outsource service companies receive most or all of the entitled ROI fulfillment fees that would have been collected by the Provider, leading to the loss of a significant revenue stream to the Provider.
QUESTIONS FOR CONSIDERATION
How many requests for Patient Medical files were received in the last 12 months?
How many of those requests were processed within the required response time-frame?
How many of those requests were denied for any reason and what were the specific reasons for denial?
Were all billable requests invoiced properly based on prevailing State ROI fee statues?
What amount of the invoiced ROI fees were actually collected?
Can every ROI request and associated Patient files, that were transmitted, be reviewed and audited for HIPAA compliance for a period of six years or more?
Is there an extensive audit log to review each step in the processing of ROI requests?
Is there an audit process to ascertain with absolute certainly that Requestors received and viewed requested Patient Medical files?
Are requests being outsourced to a ROI service company and how much of the revenue captured by the ROI service company is being shared with the Provider?
If the request fulfillment processing is being conducted internally, what is the total effort and costs allocated to ROI fulfillment processing?