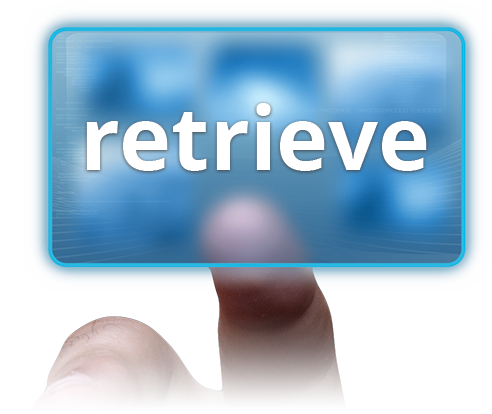 VITAL
INFORMATION for PATIENT REGISTRATION & ADMISSION
APForms
DTI's flagship platform, ACCESSPoint has now been enhanced with the addition of APForms, a web and mobile platform for electronic signature capture and forms delivery.
The APForms web portal is the control center for healthcare personnel who handling incoming registrations and admissions, whether it be via outpatient or via emergency. When a patient arrives and is entered into an EHR, HMS, or another patient management system, APForms receives the information within seconds. The registration agent can then click a Send to Tablet button to send a default set of forms, or add additional forms that may be relevant to the patient. The agent can also see screen images of what the patient is currently viewing, review completed forms, reset forms, and approve completed forms.
APForms can also be used for Financial Assistance applications. Patients can complete the application and upload documentation from home, including from their mobile phone, and the application is returned electronically for review. Documentation links can be set to required, and with DTI's yes/no logic, pages of information can be suppressed based on the patient's specific situation so that time is not wasted answering "N/A" during the application process.
Patient Experience
From a patient's perspective, they view a complete form image on a common tablet device known for its ease of use, and are presented with simple to use navigational controls, and large areas for signing.
System Integration
APForms interfaces bi-directionally with HMS, EHR, EMR and other Practice/Patient Management Systems via the HL7 messaging standard. Whether your organization uses Cerner, Epic, or any other common system, most likely it supports HL7 communications.
Naturally, forms completed in APForms also integrate with DTI's AccessPoint platform and are automatically indexed by the patient name, medical record number, admission date, and any other data element desired.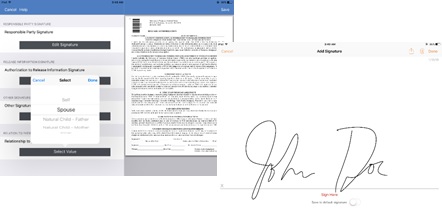 Data Security
Digital Technology recognizes the importance of data security and privacy, and we make it a priority to take our users' security and privacy concerns seriously. APForms and AccessPoint use some of the most advanced technology for Internet security that is commercially available today.